Navy Jazz Traffic Festival showcases military gear for education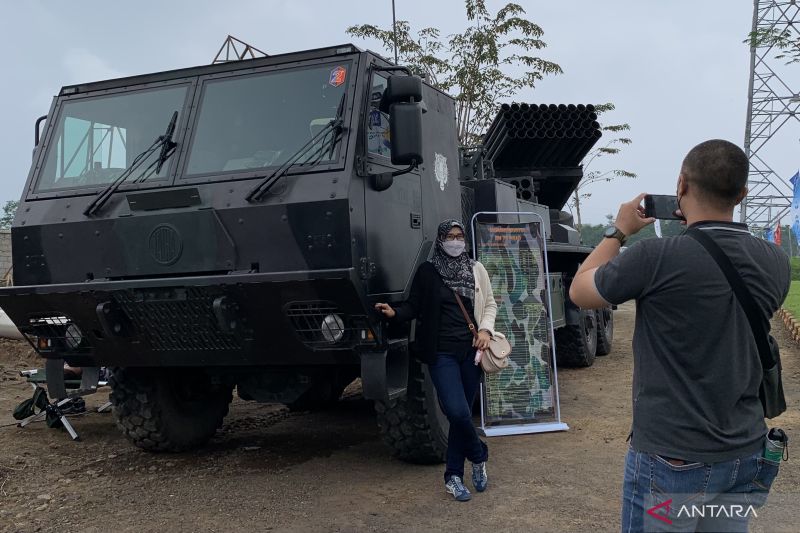 Hopefully, through the education attempt, more people will be interested in enlisting in the Navy.
Malang, E Java (ANTARA) – The Indonesian Navy Military Armament System (Alutsista) exhibition held at Navy Jazz Traffic Festival in Malang district, East Java province, offered an educational experience to the community.
The exhibition has been visited by about two thousand people since its opening on May 12, 2022, Vice Chairman of the Navy Jazz Festival Committee for the Exhibition, Mayor Agung Susyanto, informed here on Saturday.
"This is part of our attempts to educate the public, so that they can learn more about the Navy. Hopefully, through this educational attempt, more people will be interested in joining the Navy," did he declare.
At least eight military equipment were exhibited at the exhibition, including tactical vehicles of the Amphibious Reconnaissance Battalion (Yontaifib) and the Amphibious Forces Command (Kopaska).
Additionally, the Marine Artillery Regiment's rocket launcher, RM Grad, and its support vehicle as well as a Bell 505 helicopter were also showcased at the event.
Meanwhile, a visitor to the Navy Jazz Traffic Festival in Surabaya, Raya, said the display of defense equipment was an appropriate educational option for children.
At first she said she wanted to take her children to the exhibition. However, since the music festival would last until late at night, Raya decided not to.
"In fact, if you come here with your children, it will be fun. Even I (myself) rarely see combat vehicles like this," the visitor added.
Navy Jazz Traffic Festival 2022 featured a number of popular musicians, such as Dewa 19 feat Virzha, Tulus, Padi Reborn, Reza Artamevia, as well as Barry Likumahuwa.
In addition to the music concert and display of military equipment, the event also showcased East Java (UKM) small and medium enterprises and creative economy products, as well as demonstrations of force deployment Indonesian Fleet Command Kopaska Specials (Koarmada) II.
The festival was the eleventh edition of the event since 2011. The event did not take place in 2020 and 2021 due to the COVID-19 pandemic.
Related News: Women's Empowerment Minister pushes for gender equality in military
Related News: President Jokowi launches state defense industry holding Defend ID
Related News: TNI to Develop Nuclear, Biological, Chemical and Cyber ​​Health Units