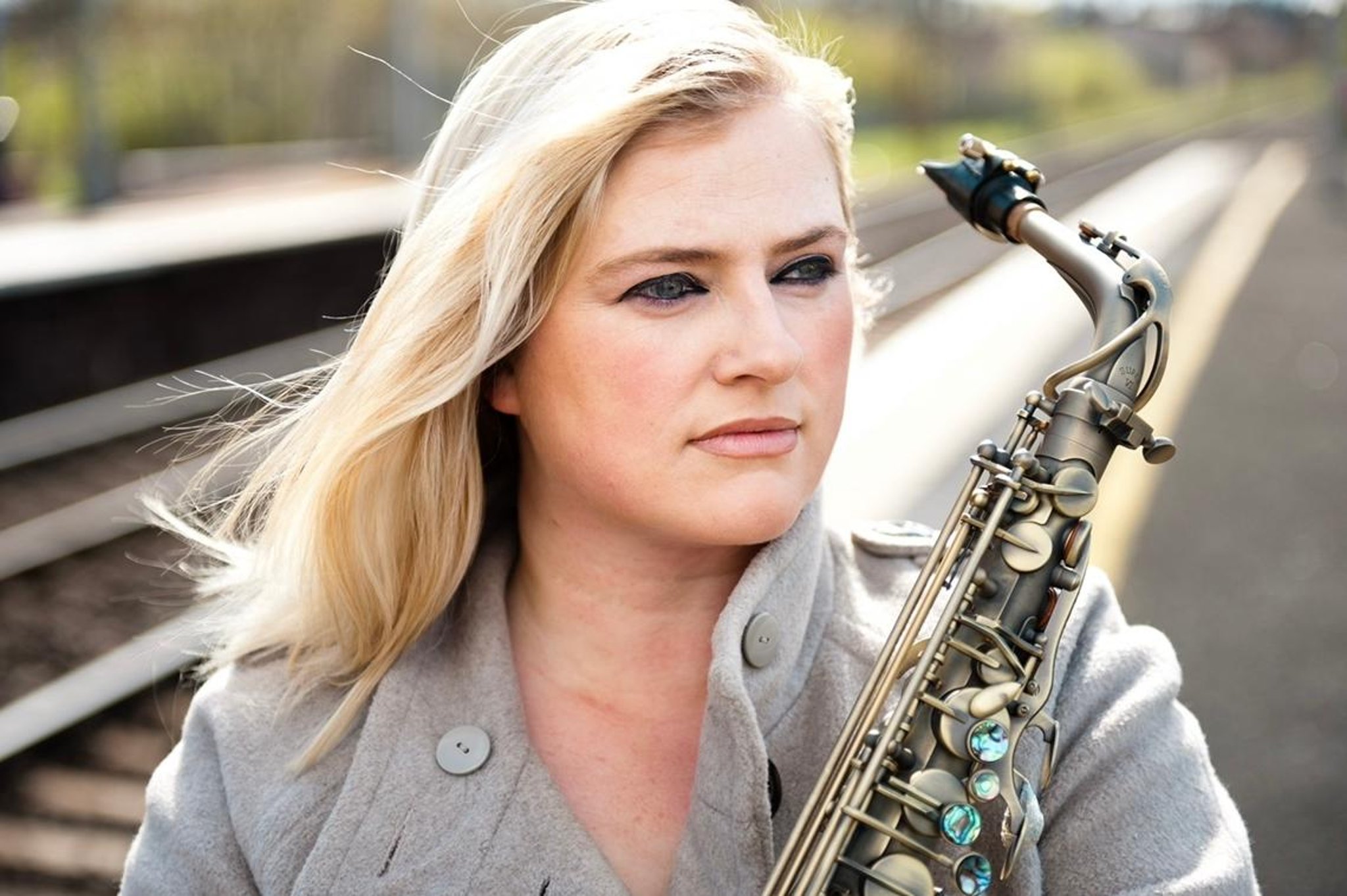 Music Review: Edinburgh Jazz Festival Opening Weekend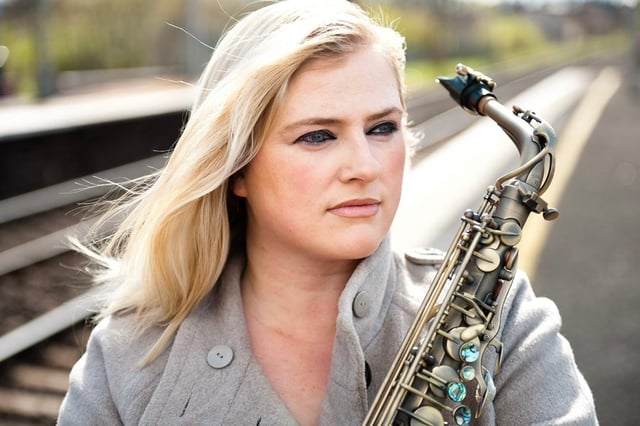 Saxophonist Laura Macdonald
The opening events of this year's Edinburgh Jazz & Blues Festival included a 'Celebrating Women in Jazz' panel discussion with eight female singers and instrumentalists, chaired by Agnese Daverio of the festival. The tone was generally positive while acknowledging that women still often have to "prove themselves" in a male-dominated jazz world.
No one, however, had to prove anything when two of the participants, Laura Macdonald and young fellow saxophonist Helena Kay, conducted a two-horn quartet with bassist Mario Caribe and drummer Doug Hough in a Laura Macdonald presents the program (****).
Filmed in the aerial light of Stockbridge Parish Church, they began with Indecision, far from uncertain, Macdonald's alto saxophone sounding a fiery introduction before being joined by Kay's mellow but deliberate tenor. They followed with another Macdonald tune, Whispers, with the two horns exchanging lines with ease, continuing in languidly lyrical form in The Prayer.
The show also saw Macdonald's duet with pianist Zoe Rahman, whose cascading introductions ushered in a floating sax sound in Duplicity and the sublime Land of Beauty. Palpably excited to share a stage with other musicians after a year and a half, they moved on to Rahman's melodious tribute to his Irish grandmother, Conversation with Nellie.
If MacDonald and Rahman seemed well connected to each other, the multi-award-winning singer was too. Jacqui Dankworth and her husband, American singer-pianist Charlie Wood (****), broadcast from Assembly Roxy and opening with an It Takes Two to Tango, punctuated by a rolling piano.
They complemented each other perfectly, from the exuberant scat and happily harmonized conclusion of It Don't Mean a Thing to the moving howl of Wood and the dramatic vocal fights in the '60s standard Windmills of Your Mind, to the softly demarcated grief of Bring. in the Clowns and the almost ridiculously melodious 59th Street Bridge Song – old chestnuts skillfully invigorated.
Time travel to the 60s, with a funky panache, was Gumbo Brass (****), a New Orleans-style band who happily browsed the Beatles catalog, with saxophonist Tom Pickles, trumpeter Charles Dearness and trombonist Patrick Kenny accompanied by drummer Jamie Graham and sousaphone player Rory Clark – who not only provided a funky mumbling bass line but doubled as the melodic leader, as in their opening Come Together. Their arrangements of what for most of us are songs with an indelible imprint were thought out convincingly, with one of the Fab Four's most complex recordings, Strawberry Fields, performing surprisingly well, its coda. psychedelic bursting into a knockout blow before slowly transforming into the beautiful Because.
The famous alto saxophonist and rapper Soweto Kinch cut something of a dark figure, crouching under a sun hat, in her Assembly Roxy collaboration with the Edinburgh anime Break collective (****) tenor saxophonist Martin Kershaw, guitarist Graeme Stephen, bassist Mario Caribe and drummer Tom Bancroft. Kinch's playing, however, could take on a pungent assertiveness, as in Trade, when he wasn't playing in unison or training with Kershaw, who came out with his own eloquent reed work. Kershaw's tune, Bin Monster, was suitably daring, with the two horns intersecting at the elbow and Stephen providing muscular guitar work.
Vintage jazz specialist, singer Ali Affleck (****) took us back to the roots of music with his Hot Town Tigers, including singer Ewan Bleach, trumpeter Enrico Tomasso and New Orleans pianist Joplin Parnell, the vibe created by the first Cooking Breakfast with the One I Love, the trumpet sounding merrily as the dancers swayed languidly. In contrast, the soulful and velvety slip of Mood Indigo, while A Hot Time in the Old Town Tonight brought the jazz pedigree back to the 19th century – and with enthusiasm.
A message from the editor:
Thank you for reading this article. We depend on your support more than ever, as the change in consumption habits caused by the coronavirus is having an impact on our advertisers.