Jazz is coming to Belleville!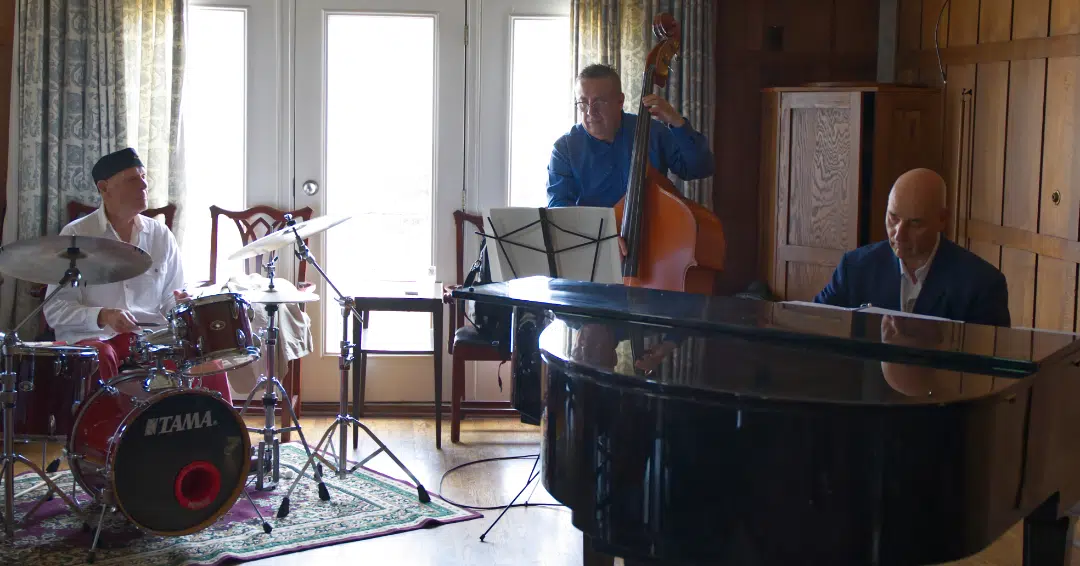 A violent storm and a power outage didn't stop Belleville Jazz fans from enjoying the live music.
On Thursday, the City of Belleville hosted a launch party at the Belleville Club for the inaugural Belleville Jazz Festival to be held Labor Day weekend September 2-4, 2022.
Belleville Jazz Festival organizer Howard Rees announced the venues and lineups for the event at Thursday's launch party. The festival will be held in the downtown Belleville area, which Rees says will allow attendees to walk from venue to venue.
Venues for the festival will be the Belleville Club, the Bernice Parrot Stage behind City Hall, and the Parrott Gallery upstairs at the Belleville Public Library, as well as two partner restaurants, Dinkels and Capers. On September 3, Front Street in Bridge, Victoria will be closed for the festival's "Live Jazz & Street Party" From 1 p.m. to 5 p.m.
Rees says the event will have musicians for all types of jazz enthusiasts, whether you've listened to the genre your whole life or are just barely introduced.
Launch event entertainment saw the Howard Rees Trio (Rees on piano, Paco Luviano on double bass and Harry Ellis on drums), perform live music with complimentary appetizers and a tasting of wines provided by Karlo Estates in Wellington.
Thursday's launch event was sponsored by the Downtown District BIA of Belleville and celebrated the 50th anniversary of the Downtown District BIA.
To learn more about the event, visit the event page on the Downtown Belleville website, here.