For Asian-American jazz artists, Pandemic reveals deep wounds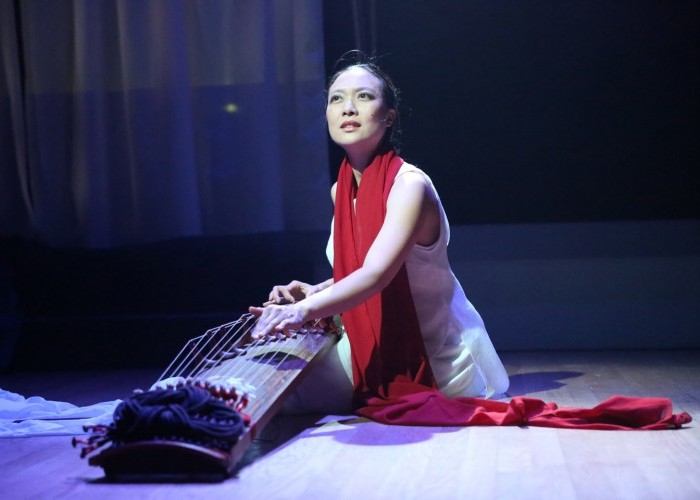 ---
By Gary FukushimaIApril 15, 2020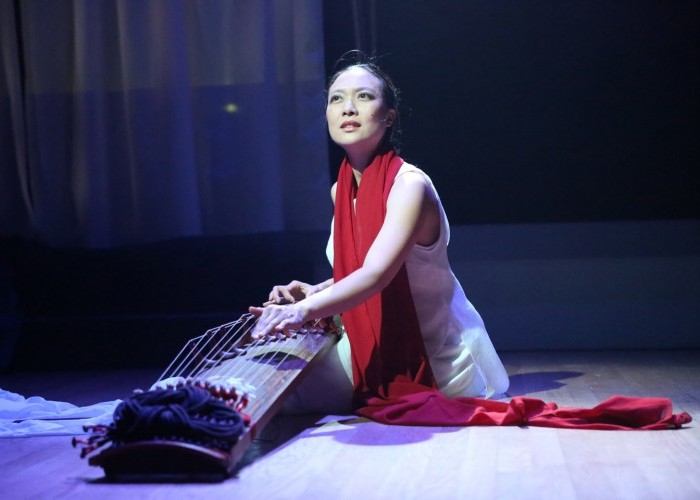 Jen Shyu sings on the phone.
It's a song based on a college diary entry that describes her broken heart as Shyu realizes how different she was viewed from her classmates: "Dear Diary II, 10:46 pm Friday. A 8th grade student called me a "chink". … I felt degraded and confused …. Why is there racism?
As one of only two Asian-born students in her age group at school, the multi-instrumentalist and singer was mercilessly teased for most of her young life. "Basically in grade 6," she recalls, speaking by phone from Queens, in mandatory COVID-19 isolation with a significant portion of the country, "no one would talk to me. … [W]hen I won the spelling contest, everyone booed.
For Shyu, a second-generation American from Peoria, Illinois – whose family has roots in Taiwan and East Timor – she hears echoes of the taunts she endured as a child in the recent tension of anti-Asian harassment that erupted alongside the coronavirus outbreak. Reports that Asian Americans are accused of bringing the virus here or being told to return to where they came from are not hard to find. People using terms like "Chinese virus" or "Kung flu" didn't help matters either.
None of the artists interviewed for this story experienced overt fanaticism related to the pandemic, but each expressed genuine fear of leaving their homes, both due to the reported rise in anti-Asian sentiment and their civic duty to flatten the curve.
"It's always been there," Shyu said of the recent wave of vitriol. "These events, they are just an excuse for people. And then you have the president.
While President Donald Trump has stopped using terms like "Wuhan flu" and condemned the upsurge in hate speech and assaults against Asian Americans, it appears the message has already been sent.
"President Trump is continually trying to build his base of support for white nationalists by stoking this hysteria," said pianist and composer Jon Jang, one of the co-founders of Asian Improv aRts. AIR was born in San Francisco in 1987 and remains determined today to explore the Asian identity within American music, launching the careers of Shyu and other notable improvisers and composers, including pianist Vijay Iyer and player of koto Miya Masaoka.
Jang's combative rhetoric comes from a man who grew up during the civil rights era and was inspired by the writings of Malcom X and Amiri Baraka. He discovered and took to heart We insist! Liberty Suite Now by Max Roach, "Haitian Fight Song" by Charles Mingus and other works that have become the movement's soundtrack.
"I was politicized by the music," said Jang, who began composing to draw attention to issues such as reparations for the internment of Japanese Americans in World War II and the murder of Vincent Chin, an American of Chinese descent who was targeted by a disgruntled car. workers blaming Japan for economic hardship in the 1980s. Jang sees the current dislike of Asian Americans as part of a long history of anti-Asian hysteria in the United States that dates back to the mid-1980s 1800.
Page 1 of 31 2 3>
---
Side-Eye is Pat Metheny (left), Joe Dyson and James Francies.

Martino was blown away as a player and showed incredible resilience in overcoming life's challenges.

Roy Hargrove enters the DownBeat Hall of Fame.

Wayne Shorter and Don Was discuss Art Blakey's discovery music on First flight to Tokyo: lost records from 1961.

Esperanza Spalding performing with the San Francisco Symphony.