Concerts, Creativity and Bmx at Spazio Polarsco. It's jazz, markets and festival illustrations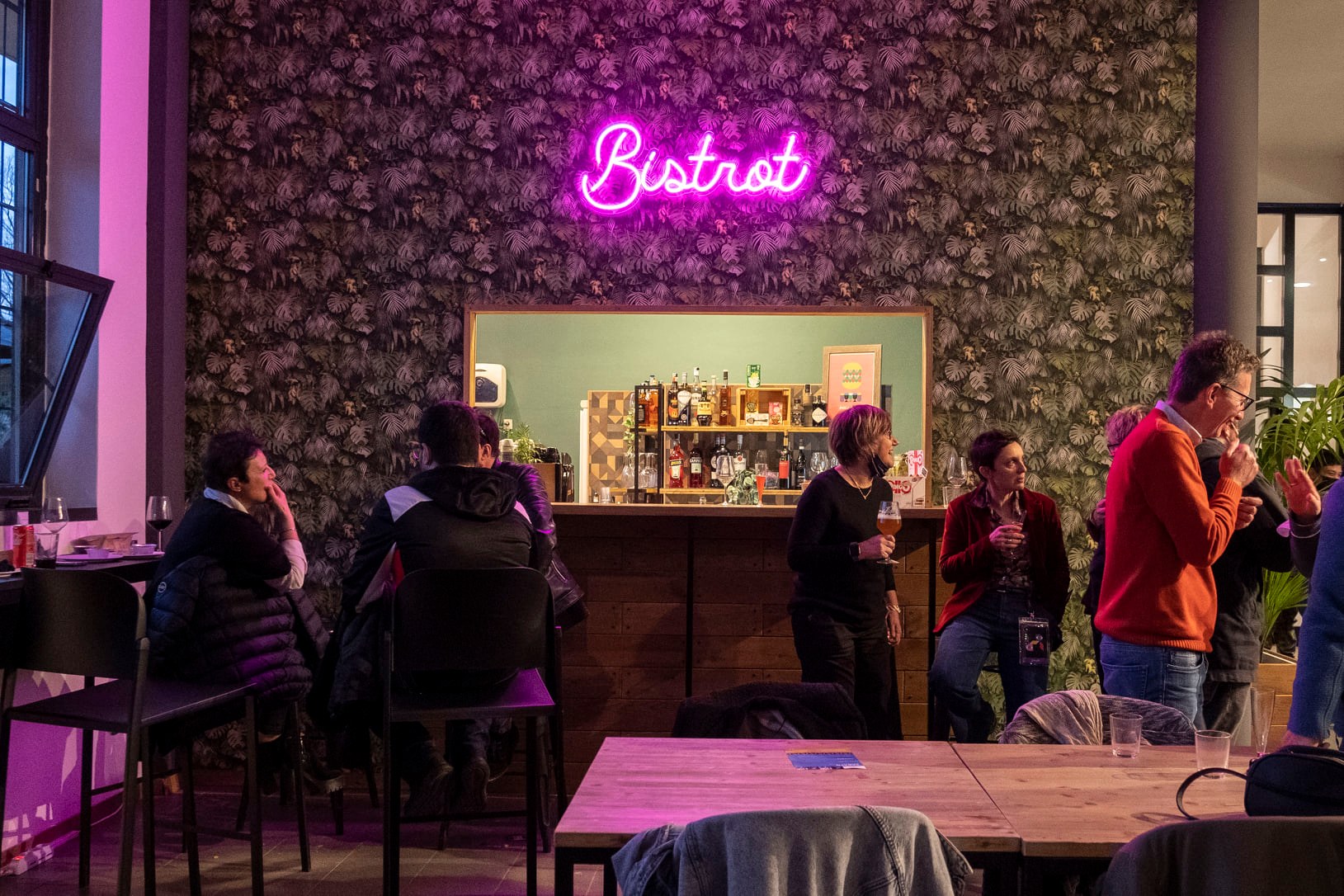 Today at 9 p.m., it's the first meeting of Massimo Coppola's tour, presenting his latest album "Io vivo come te".
After a restyling and an overhaul of activities, we are starting a weekend full of gifts, creativity and grains of jazz. This weekend, the new Spazio Polaresco, which opened its doors last Saturday, presents two musical encounters between tradition and experimentation, with two days dedicated to sustainable creativity. Plus a bit of sport, underground and amazing. This confirms the intention to make Polaresco a creative ecosystem open to the city, as presented to the press on March 31 in the presence of Bergamo City Councilor Loredana Polli, Demetrio ChiappaDoc Network Manager for Technical Director Andrea Ponzoni (Freecom Hub) and di Sarah MilazzoDoc Servizi, director of Spazio Polaresco Doc Servizi.
Today at 9 p.m. the first meeting for a tour Massimo Coppola, presenting the latest album "Io vivo come te", in tribute to the excellent work of Pino Daniele. A concert that mixes the spirit of Pino, rhythmic, gritty, blues and more popular, melodic and melancholy. The artist's repertoire has been respectfully revisited by an exceptional ensemble for the Italian jazz scene: in addition to Massimo Coppola (vocals and guitars), Peppe Fortunato (piano and keyboards), Federico Malaman (electric bass), Maxx Furian (drums) and Jerry Popolo (saxophone). Tickets can be purchased for €13.80 Said.
Tomorrow is the afternoon sports meeting: 3 p.m. Fabio Limonta With "Fl 46 Jam" Bmx took place in a free style with the participation of riders from all over Italy. Bistro and park open at 2 p.m.: sledges, rollerblades and Bmx freewheels are welcome.
Also tomorrow at 9 p.m., "Jazz Pills – Jazz Beyond jazz" in collaboration with Bergamo Jazz will be back. evening hero Tino Tracanaamong the most important Italian saxophonists with important collaborations in the world of jazz, e Francesco DoriaHe is a drummer, percussionist, composer and eclectic artist. The duo, known and present in Italy and abroad, launches a concert that starts from the bed of jazz and finds complicity in the great cultures of the world. Sensitive and lively music, plunging the listener into a contemporary era that respects the happiest line of life, where improvisation becomes a tool to define a common sound stage. Admission is free, reservation recommended.
The Jazz Pills event is part of a series of events and appointments to mark street market, a traveling festival promoting the best in craftsmanship, with a focus on recycling materials used in fashion, design and art. For this version, the flea market will host a sponsored space UauThe Illustration and Fine Objects Festival in a format that includes activities, workshops, catering, music and entertainment. Two days dedicated to the discovery of new creators, artists, illustrators, designers and makers: the event becomes an opportunity to meet and meet artists and participate in workshops and workshops for adults and children, with excellent music and great food by Spazio Polaresco. Let us mention in particular the "collective herbarium" of tomorrow from 4 p.m. to 7 p.m.: "By having the basics of engraving and printing technology, we will be inspired by the arrival of spring", write the organizers. Workshop for adults and young people, from 16 years old, with registration fee of 15 euros (tools and materials used included; to participate, you must send an email to [email protected] Of… stamp! from 11:30 a.m. to 12:30 p.m.: "We make personalized stamps with potatoes, embossed cork, rubber molds or crippla paper." The workshop is aimed at boys and girls, aged 5 to 10, with a registration fee of €6 (to participate you must write to the same email as indicated above) to access it you will have to be equipped with a reinforced green pass and a masked Ffp2.