Concert pairs professional jazz performers with Mission Bay High School students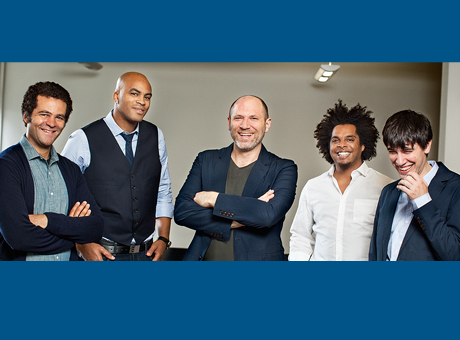 Students from Mission Bay High School's renowned music programs will join professional jazz artists on stage at The Conrad when JazzReach's critically acclaimed resident ensemble, Metta Quintet, culminates a four-day educational residency on October 29, 2022.
This concert is presented in partnership with the San Diego Unified School District Department of Visual and Performing Arts. As part of the first residency as part of the La Jolla Music Society (LJMS) ConRAD Kids series, now in its fourth season, JazzReach will also host assemblies at three colleges, in addition to clinics/rehearsals with Mission Bay. Highschool. In addition, 50 educational tickets will be offered to CPMA, Roosevelt and Correia students to see the band on stage in the Baker-Baum concert hall.
Metta Quintet – a cohesive and tight-knit unit featuring some of today's most esteemed creative artists – will work with the Mambo Orchestra of Mission Bay.
Founded in 1994, JazzReach is a New York-based, nationally recognized 501(c)(3) nonprofit organization dedicated to the promotion, performance, creation and teaching of jazz music. Through the presentation of innovative live multimedia educational programs for young audiences, stage concerts for the general public, clinics and masterclasses for student musicians and ensembles, JazzReach is dedicated to fostering greater appreciation, of awareness and understanding of this rich, vital, ever-evolving American art form.
Since establishing its first educational program in 1997, JazzReach has successfully positioned itself as one of the nation's leading arts organizations dedicated to jazz. Its dynamic and innovative programs have served more than 650,000 young people nationwide in partnership with many of America's most prominent performing arts presenters and have won unanimous praise from students, teachers, parents, media and arts professionals.
Mission Bay High School's music program has been inspiring students for 50 years. Under the guidance of award-winning educator and performer Jean-Paul Balmat, students learn to perform, arrange, compose and conduct, giving them an incredible start into their creative future. Their first jazz ensemble, the Preservationists, won numerous awards and performed around the world. Mission Bay Music has been recognized by the NAMM Foundation's Best Communities for Music Education program.