Chicago jazz artists seek ways to cope with COVID-19 | Chicago News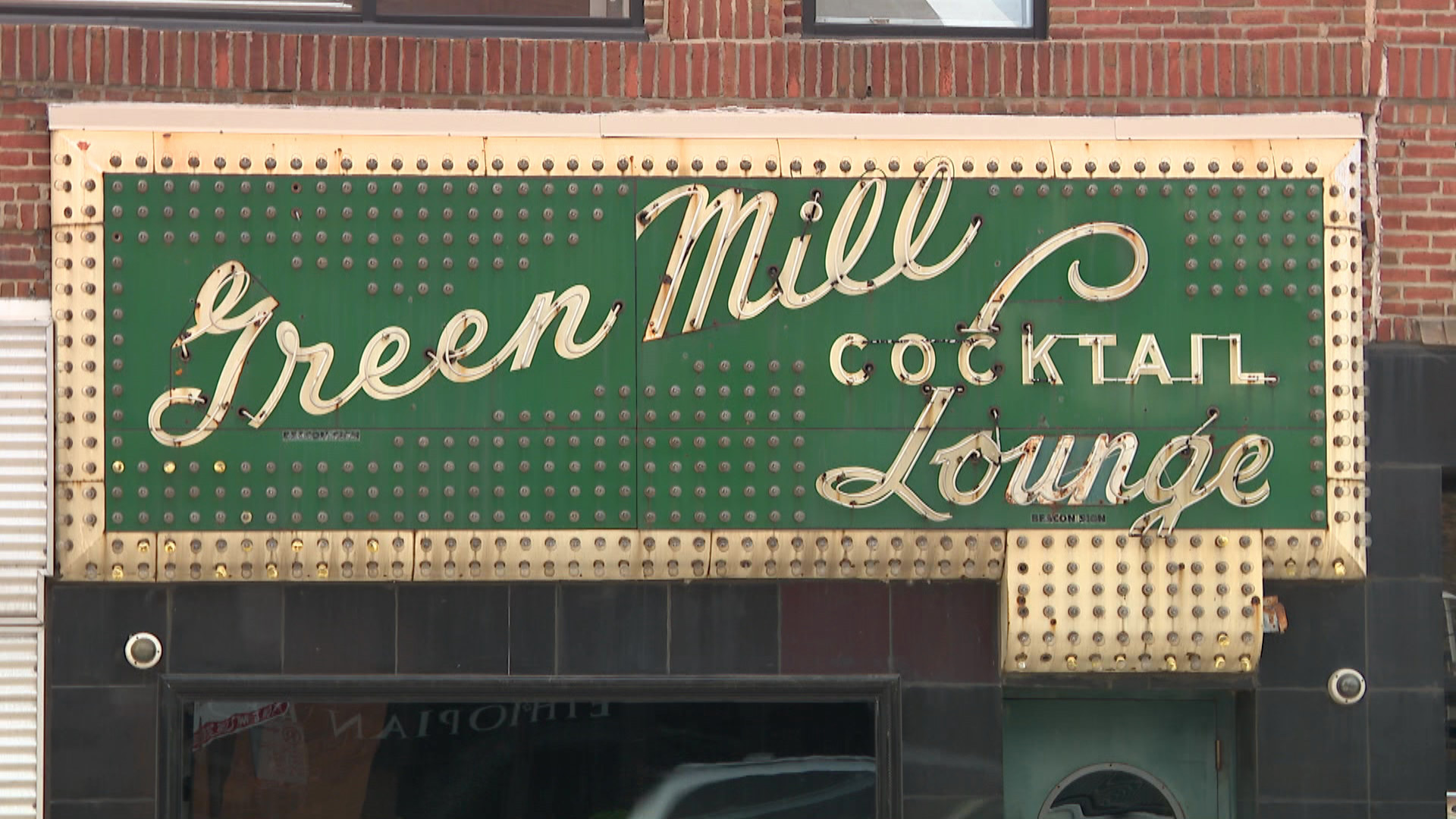 The city of Chicago named 2020 the year of Chicago music, and this week was supposed to be cabaret week.
We visited a few jazz and cabaret musicians to see how they are doing.
Here is a small window into a vast music scene currently singing the blues.
TRANSCRIPTION
Mark Vitali: It was a roadhouse when it opened in 1907 and later a haunt of Al Capone. Performers over the years have included Billie Holliday and Al Jolson.
But the neon lights of the Green Mill in Uptown will be dark tonight.
Inside, the heat isn't there, but a seasoned local musician brings his own warmth.
(WTTW News)

Longtime owner Dave Jemilo has run the jazz lounge for 34 years.
David Jemilo, Owner, Green Mill: Well, we're closed, so that's a little weird. There's absolutely no income, you know, and you're still paying your bills, there's liquor bills due every week and things like that, so it's difficult. And I feel the most for my employees and all the musicians, that's what they do for a living so they can't work, so it's hard for everyone.
The most stable are those who miss their weekly concert, then those who come from out of town – I was supposed to have singer Sheila Jordan here this weekend with ropes. I mean, it's a big, big show, you know? And we can't do that.
Vitali: Eric Schneider is a familiar face on the scene.
(WTTW News)

Eric Schneidermusician: There was a period last year where I think I was here six or seven days straight playing with all the fucking bands that were here.
I am 66 years old. I have my musician's pension, my social security, and I've worked like an absolute maniac for the last three or four years, and I've put a few bucks aside, so I'm not in the hopeless situation that the most, as many musicians are.
https://www.youtube.com/watch?v=SobmwQGeQYc
Vitali: Many musicians, including husband and wife Andy Brown and Petra Van Nuis, are posting videos on YouTube asking for advice as they figure out what's next.
At the contemporary cabaret bar Le Piano, in Rogers Park, the owner is using downtime to make non-clinical disposable face masks for locals.
Chad Willettmusician, owner, Le Piano: My concern is first and foremost the artist.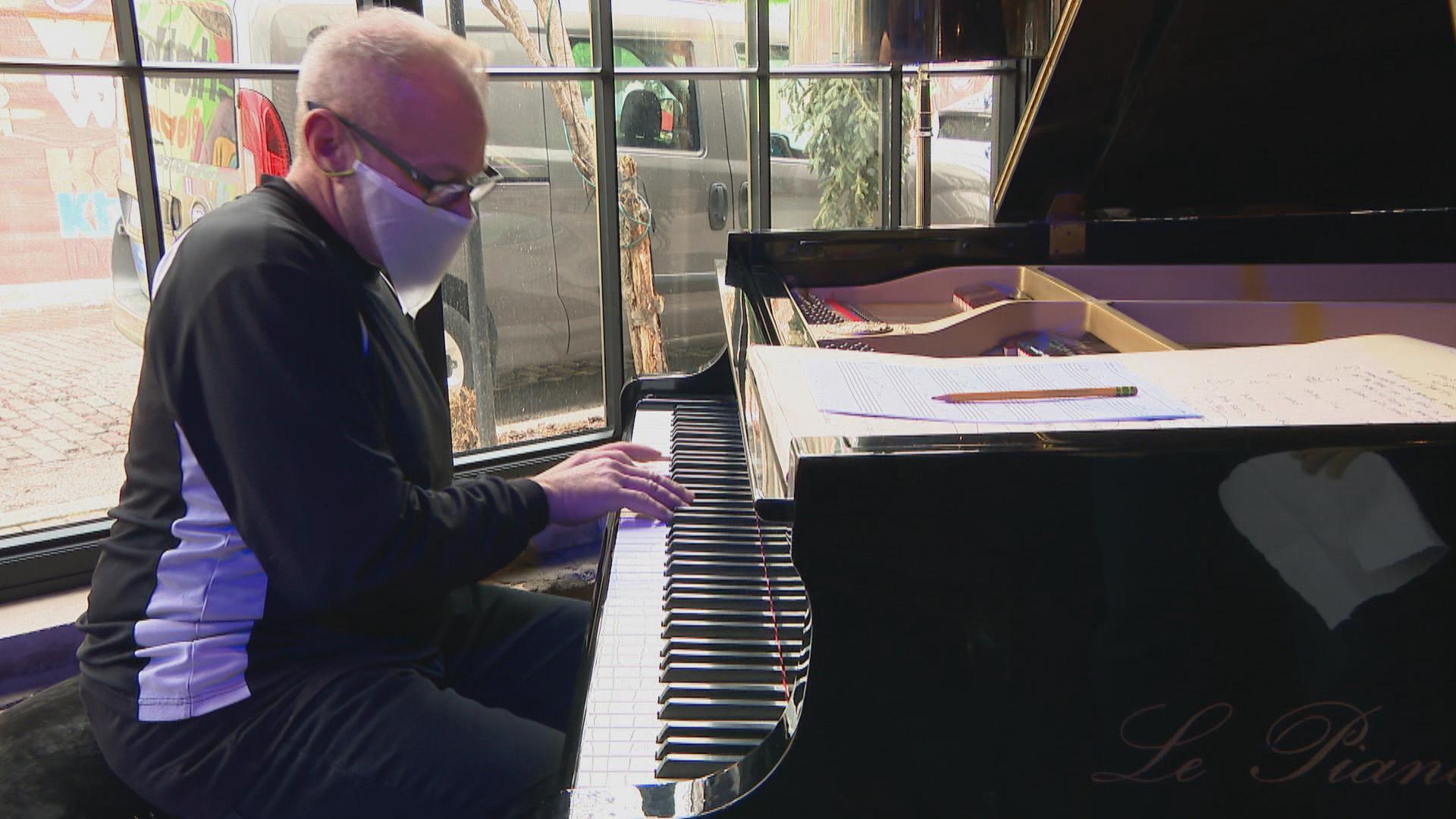 (WTTW News)

When it came to Cabaret Week, it was really hard to see such involved and organized planning. I think over 40 performances in a week in a bunch of venues got canceled because of what's going on today.
Vitali: Back at the Green Mill, their eyes are on the future.
Schneider: I like to be a little more optimistic and think that, OK, we'll turn the corner and things will start to get back to normal sooner rather than later. Now I might be out of my mind…
Jemilo: I had the joint 34 years.
We were the last place open in town, and we will be the first place to open as soon as possible.
---
More on this story
By the way, today's shutdown is not completely unprecedented. In October 1918, the city closed the concert halls to fight the flu epidemic. They reopened the following month.
There are apparently hundreds of similar stories from the Chicago music scene right now. We will try to keep you informed.
---