Amina Figarova Sextet brings elite jazz artists to Kleinhans Music Hall on November 11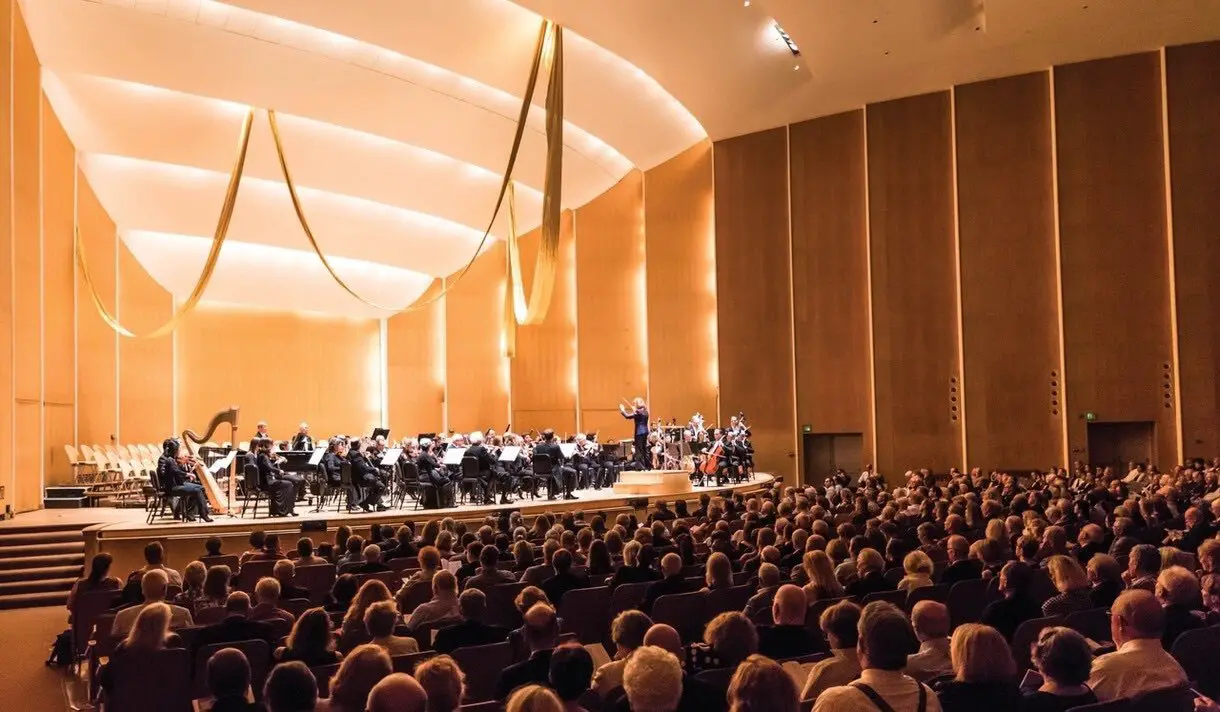 Buffalo's Kleinhans Music Hall will host the highly anticipated appearance of the Amina Figarova Sextet in the Art of Jazz Series on Friday, November 11 at 8 p.m. This elite set of jazz artists includes individuals who excel not only as a member of the band, but also as a composer and bandleader in their own right.
Over the past 20+ years, Art of Jazz has earned a reputation as one of North America's premier jazz series. Some of the best jazz artists, composers and arrangers present unique musical projects featuring GRAMMY winners and nominees, as well as competition winners.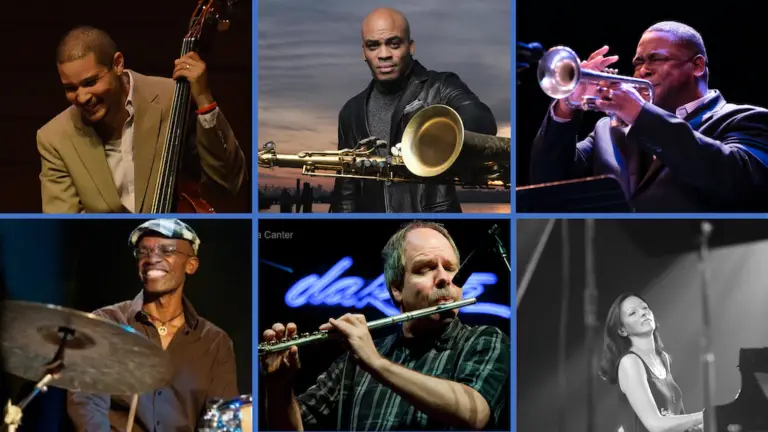 The Amina Figarova Sextet is led by Azerbaijani-born, New York-based Amina Figarova, an internationally acclaimed composer, pianist and conductor. Over the past 20 years, Figarova's sextets have exhibited a remarkable chemistry that brings her detailed arrangements to life. Members of the sextets have included GRAMMY winners and nominees. Their dedication to the powerful compositions of Figarova gives the sextet a depth of feeling and a unique elite status. The Amina Figarova Sextet has been a hit at major festivals like the Newport Jazz Festival and the New Orleans Jazz and Heritage Festival.
Besides Amina Figarova, the Amina Figarova Sextet will include:
Bart Tray
Bart Platteau is unique among jazz flautists for a number of reasons, including being the only known performer almost exclusively – 90% of the time – on the flute of love, tuned in Bb. Ideal for playing jazz, avoiding the potential treble of the concert flute and the projection problems of the alto.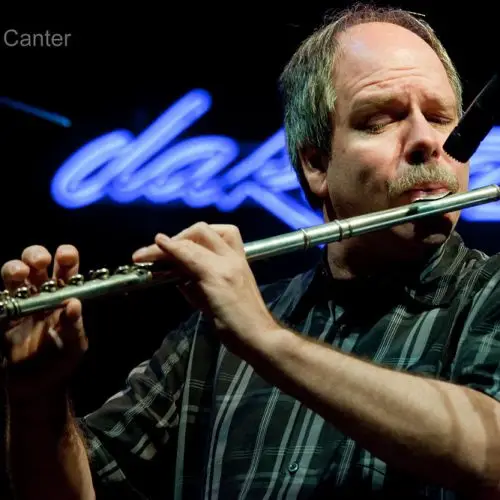 Originally from Belgium, Bart Platteau studied at the Brussels Conservatory and obtained his master's degree in jazz performance at the Rotterdam Conservatory, including a semester at Berklee College of Music where he met pianist/composer Amina Figarova who became his companion. Since then he has managed, toured and recorded intensively with his sextet. After several years as head teacher of jazz flute performance at the Rotterdam Conservatory as well as at the Roosendaalse music school in the Netherlands, Platteau moved to New York and continued to give concerts throughout the Europe, North and South America, the Middle East, Indonesia, Malaysia and South Africa.
Wayne Escoffery
Since moving to New York in 2000, tenor saxophonist Wayne Escoffery has become one of jazz's most talented rising stars and one of the most in-demand accompanists. He has recorded four CDs as a leader and has participated in numerous recordings as a sideman. Wayne began his professional career in New York City touring and recording with The Eric Reed Septet. In 2001 he became a regular member of Mingus Big Band/Orchestra/Dynasty, Lonnie Plaxico Group and Abdulah Ibrahim's Akaya. Then, in 2004, Grammy Award-winning producer, arranger and trumpeter Don Sickler asked Wayne to be part of Ben Riley's Monk Legacy septet.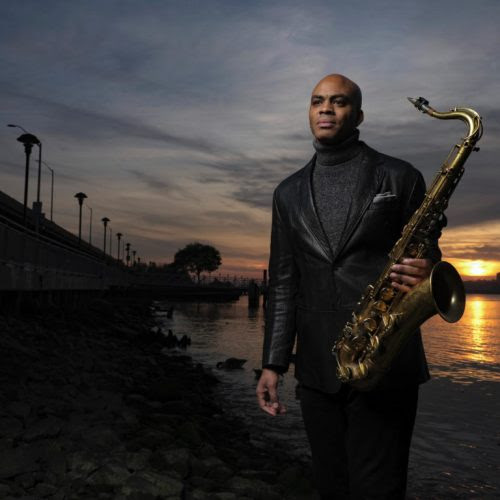 At this time Wayne was also touring with Jazz At Lincoln Center's Music, and in 2006 Wayne landed one of jazz's most coveted gigs: a frontline position in Tom Harrell's working quintet. Wayne was fortunate enough to study with some of the greatest jazz musicians in the world, including Jackie McLean, Ron Carter, George Coleman, Clark Terry and Barry Harris. He also has first hand experience playing with world class jazz musicians such as Herbie Hancock and Ron Carter. Wayne also leads his own band and performs internationally with The Mingus Band and Abdullah Ibrahim. He has experience introducing music to all ages and has learned American music history from many of the innovators of the past five decades.
Freddie Hendrix
Trumpeter, composer and arranger Freddie Hendrix, a native of Teaneck, New Jersey, has worked steadily over the past two decades to achieve his current position within the upper echelon of first-call musicians, whether as a soloist jazz musician, trumpet leader or section player in a big band. His latest proficiency is confirmed by his repeated employment with the archetypal "swing machine", the Count Basie Orchestra which he joined in 2010 after leaving in late 2007 to work with pop star and actress Alicia Keys for her 2008 'As I am' world tour, giving 105 shows in more than 30 countries.
Possessing a bachelor's and master's degree in musical performance, Freddie's jazz credentials are extensive! His experience includes performances and recordings with the Grammy-winning Christian McBride Big Band, the Dizzy Gillespie All-Star Big Band, the legendary Jimmy Heath Big Band and Quintet, (VJO) Vanguard Jazz Orchestra, George Gee Swing Orchestra , Wynton Marsalis and Jazz at the Lincoln Center Orchestra, Roy Hargrove Big Band, Nicholas Payton's TSO (Television Studio Orchestra), Frank Foster's Loud Minority Big Band, the legendary Illinois Jacquet Big Band, Mike Longo Big Band, Rufus Reid Quintet/Nonet, Billy Harper Quintet, Dr Lonnie Smith, Bobby Watson's Horizon Band, Mulgrew Miller's Wingspan, Oliver Lake Organ Quartet, Organist Melvin Davis, TSMonk Sextet, Cecil Brooks III CB3 band, and the David Krakauer/Fred Wesley 'Abraham Inc' band. Above all, Freddie became one of the music's exciting players – an amalgamation of great trumpeters such as Freddie Hubbard, Woody Shaw, Lee Morgan and Clifford Brown. A charismatic personality displaying sure footing in his full phrasing and sense of swing. Its versatility and superb sound come through in a variety of contexts, from R&B, to pop and jazz.
Luques Curtis
Luques Curtis was born in 1983 in Hartford, CT. After formal training in piano and percussion, he found himself wanting to play bass. Luques studied at the Greater Hartford Academy of Performing Arts, Artist Collective and Guakia with Dave Santoro, Volcan Orham, Nat Reeves, Paul Brown and others. Through his talent and hard work, he earned a full scholarship to the prestigious Berklee College Of Music in Boston. There he studied with John Lockwood and Ron Mahdi. While in Boston, he was also able to work with great musicians such as Gary Burton, Ralph Peterson, Donald Harrison, Christian Scott and Francisco Mela.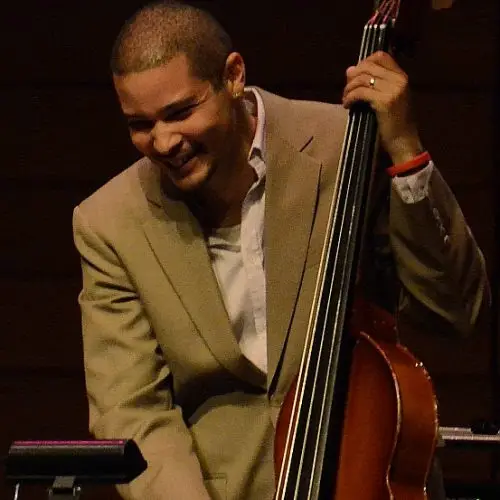 Now living in the New York area, Mr. Curtis has performed internationally with Eddie Palmieri, Stefon Harris, Christian Scott, Sean Jones, Orrin Evans, Christian Sands and others. He is the recipient of the 2016 bassist Down Beat Rising Star on the Critics' Poll and was also awarded the Ralph Bunche Scholarship to complete his master's degree at Mason Gross School of the Arts. He co-owns a label called Truth Revolution Records alongside his brother, Zaccai. They have five releases under 'Curtis Brothers', the most recent being 'Algorithm'. Luques was also part of Brian Lynch's Grammy-winning CD "Simpatico" and his Grammy-nominated "Madera Latino", as well as Christian Scott's Grammy-nominated CD "Rewind That". He also produced Andy Gonzalez's Grammy-nominated "Entre Colegas". You can hear him on "Sabiduria" and "Mi Luz Mayor" by Eddie Palmieri; "Next Generations" by Gary Burton; "Come fly with me" by Dave Valentin; "Im*Pro*Vise" by Sean Jones, "Roots", "Kaleidoscope" and "The Search Within"; Orrin Evans' Faith in Action CD. As a sideman, Luques Curtis has participated in over 100 recordings.
Rudy Royston
Born in Fort Worth, Texas, and raised in Denver, Colorado, Royston has been a teacher, drummer, and professional percussionist for nearly twenty years. He studied classical percussion at the University of Denver where he earned undergraduate degrees in music and English; Rudy earned his teacher certification at Metropolitan State College in Denver. Rudy grew up playing drums in church and found his voice under the auspices of famed Colorado trumpeter Ron Miles, whom Royston considers his greatest influence. He has taught, recorded and performed all styles of music from jazz to marching percussion. Since moving to Piscataway, New Jersey in 2006, Rudy Royston has earned a Masters of Music degree from Rutgers University Mason Gross School of the Arts in New Brunswick, New Jersey, and has performed with many of the world's top musicians. jazz today. Javon Jackson, Bill Frisell, Les McCanns, David Gilmore, Andy Milne, Shane Endsley, JD Allen, Sean Jones, Dr Lonnie Smith, Edward Simone, Jennifer Holiday, Mark Gross, Ralph Bowen, Bruce Barth, George Colligan, Don Byron, Stanley Cowell, Jonathan Kreisberg, Jenny Scheinman and Craig Handy, to name a few. A lover of all musical genres, Rudy continues to pursue music and expand his musical horizons.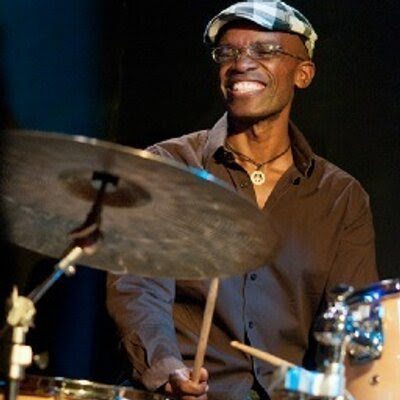 Information on how to purchase individual Amina Figarova Sextet tickets or an Art of Jazz series subscription can be found here.