A virtuoso trombonist joins the jazz bands of Southern Miss in concert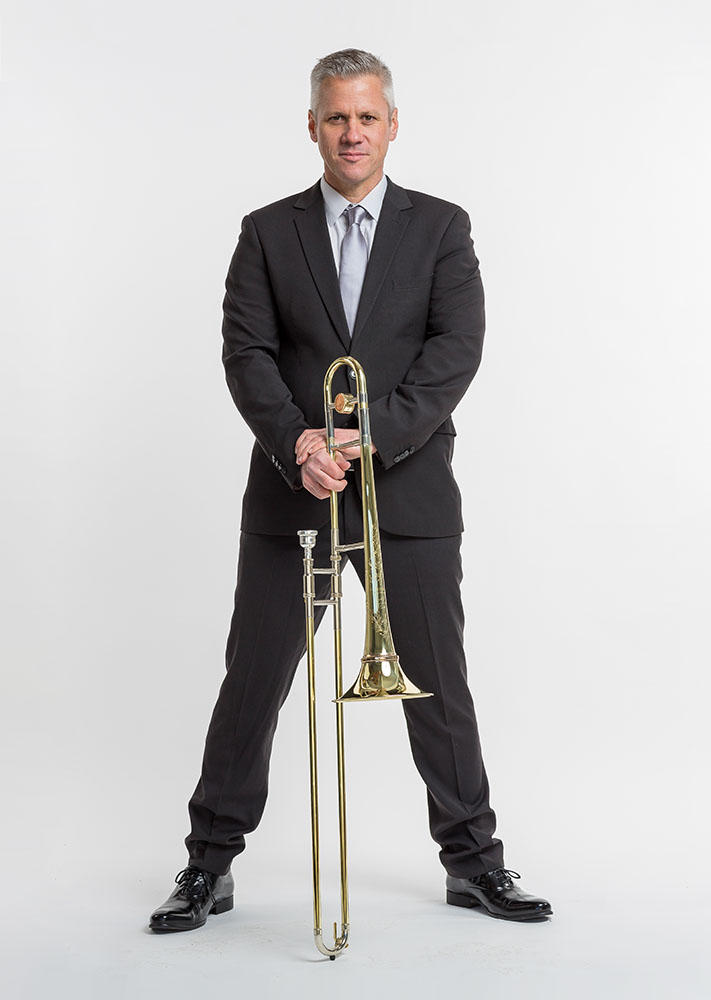 Wed 03/23/2022 – 17:59 | From: Mike Lopinto
The Southern Miss Jazz Lab Bands will welcome jazz trombone phenom Marshall Giles to the stage for a free one-night-only concert on Tuesday, April 5 at 7:30 p.m. at the Mannoni Performing Arts Center on the Hattiesburg campus.
"I didn't know about Marshall's work until some trombone students asked if we could have him as a guest one day," said Larry Panela, director of jazz studies at USM. "I checked it out and what I heard was breathtaking. There is so much creativity in his music and I always look forward to showcasing artists like that.
Giles is a virtuoso performer as well as a composer and arranger and is one of the most exciting jazz trombonists in the world. He is in demand as a principal performer with the famous Village Vanguard Orchestra, The Maria Schneider Jazz Orchestra, and as a guest performer with the famous WDR (West German Radio) Big Band, UMO Jazz Orchestra (Finland), the Airmen of Note (USAF) and Pershing's Own – The Army Blues as well as numerous college and university jazz ensembles. He has also performed as a featured soloist with pianist Makoto Ozone, drummer Billy Chobham, bassist Richard Bona and harpist Edgar Castaneda.
"We haven't had a guest with Jazz Labs in a while since the pandemic started, so it's energizing to put that together and showcase it with our jazz bands," Panela continued. "This is an event not to be missed."