Jazz historian and expert Dennis Owsley prefers not to reveal his absolute favorite musicians due to play at the 19th annual Old Webster Jazz and Blues Festival on September 21.
Mom is the word with Owsley.
"Sorry to disappoint you, but I'm not going to comment on which is my favorite, because I just won't fall into the trap of rating musicians and bands," Owsley said. "Besides, a lot of people in jazz bands are my friends."
A respected jazz music columnist, musician photographer, and jazz music collector, Owsley hosted jazz programs on St. Louis Public Radio for four decades. He lives at the Ashford Condos in Webster Groves and has good things to say about the music and cultural scene in his adopted hometown.
"The Ashford is a three minute walk from the Winifred Moore Auditorium and about 10 minutes from the Repertory Theatre. So, what more could you ask for in terms of musical and cultural offerings? Owsley observed.
"I don't usually go to jazz festivals that are outdoors because my cardiologist doesn't want me in the hot weather," said Owsley, 76. "But I love the talent at the Old Webster Jazz Festival. I also love what's on at the Ozark Theatre, the Holmes Lounge at the University of Washington, and of course the jazz program at Webster University.
Owsley has released a new book called "St. Louis Jazz: A History," which features photos of longtime local jazz artists, some of whom were mainstays at the Webster University Faculty Jazz Ensemble and familiar faces at the Old Webster. Jazz Festival.
Paul Demarinis and Steve Schenkel are familiar talents at the festival. Singer Erin Bode is also well known in Webster Groves, particularly due to her annual New Year's Eve events at Cyrano's Cafe in the Old Orchard area of ​​Webster.
"Paul, Steve and Erin are big local names, but there are a lot more," Owsley said. "And Willie Akins, Freddie Washington and Reggie Thomas? Willie played in New York for about 15 years. Freddie was asked to take Coltrane's place in the Miles Davis band, but he felt he wasn't ready.
"Reggie is a valued accompanist and soloist, who heads the jazz department at Northern Illinois U.", Owsley said. "As for the faculty at Webster University, they put on 10 jazz concerts every school year with the best jazz musicians in St. Louis.
"Paul DeMarinis is a wonderful and inventive reed player, composer, and poet who heads Webster's jazz department," Owsley noted. "Steve Schenkel at Webster is not only a very inventive guitarist, but a composer of film and television scores."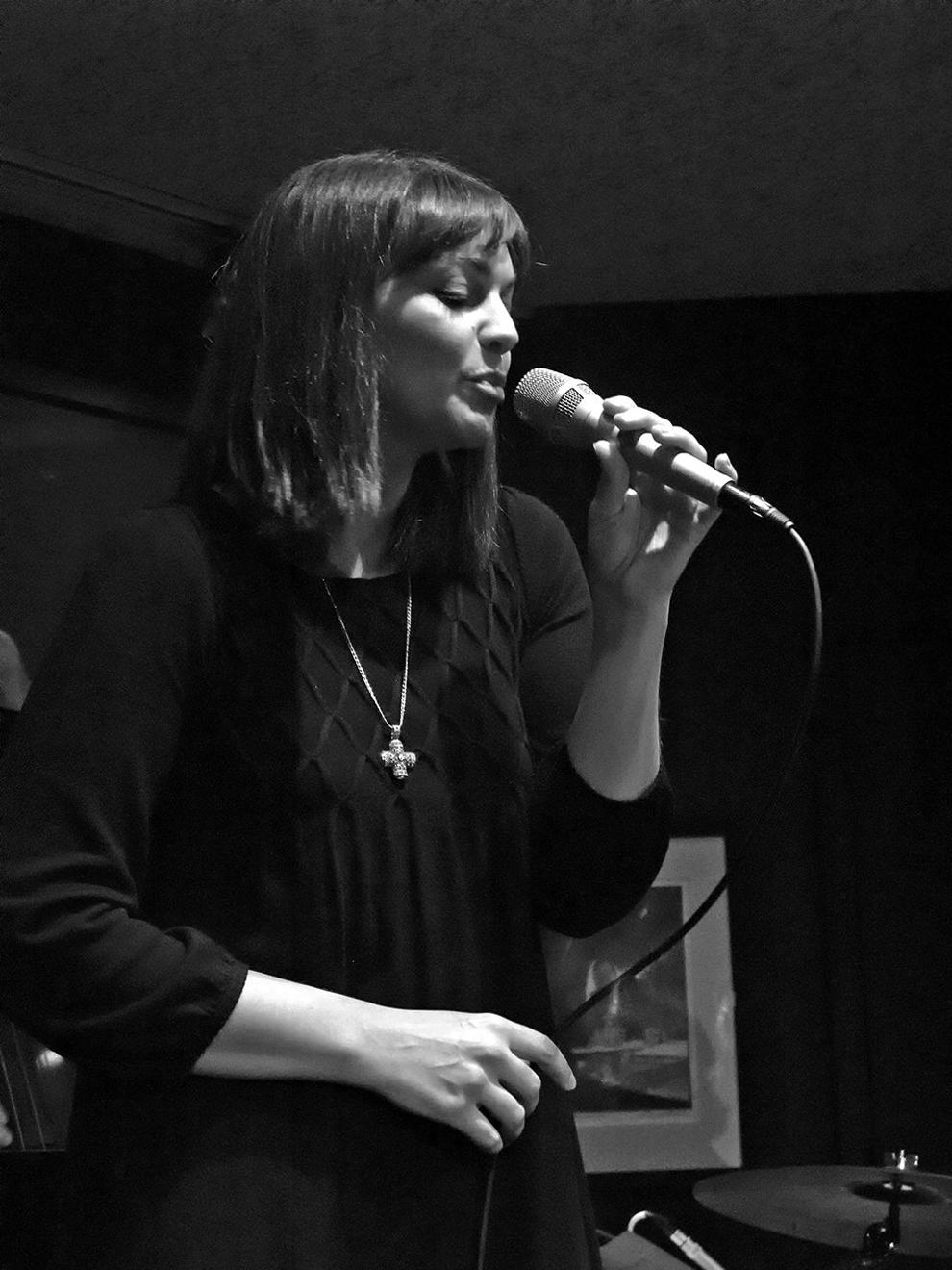 Encyclopedic knowledge
Owsley has an encyclopedic knowledge of jazz artists, both locally and nationally. He also has a computer database to assist him. This becomes very evident in his new book and also in his three-hour Sunday night jazz show on 90.7 KWMU-FM.
"Each of my shows has a theme," Owsley said. "I use themes to keep me from repeating music. A theme can relate to a particular musician, a place, a composer or a word or phrase such as "Freedom" or "The cycle of sleep".
"I have a relational database where I search by leader, musician, label, year, musician name, melody name, composer, band size, or combinations thereof," Owsley said. "When I moved to smaller premises, I digitized the 3,500 CDs and 1,000 LPs in my collection. My collection now has 58,000 song titles.
After the tracks are selected for each show and sequenced, the digital files are edited by cutting the silence and shortening the long bursts of applause at the end of a live recording.
Each hour of his show includes six minutes of music discussion and three one-minute breaks. Jazz fans really want to know who's playing what, according to Owsley.
"There's a reason to do this," he said. "Jazz is a real democracy. Everyone in the band contributes to shaping a track with arrangements and solos, so they all get credit. I've had several nationally known musicians ask me if I include secondary people's names when announcing a track. I do."
Owsley said that when he started in jazz radio in 1983, the only things available to play music were records and tapes. When the CDs arrived, he started playing them. Next came digital files and the technology changed again. He started doing the live, unscripted jazz show.
"I found out that the same 10 people were calling and asking for the same 10 songs and it didn't serve the audience," Owsley recalled. "So, I told the 10 callers that I would only play their requests every three months. This led to fully scripted shows that began to attract larger audiences.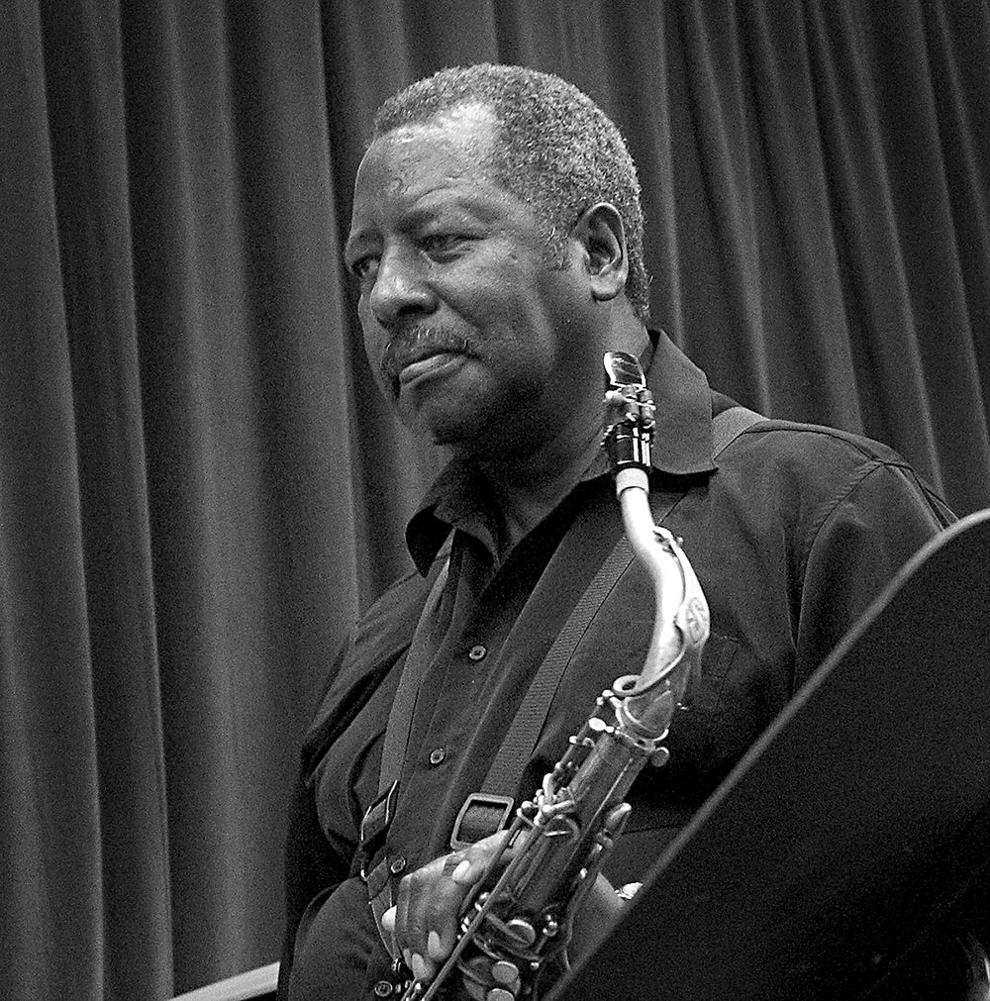 Debunking the Myths
In the introduction to his book, Owsley writes that his mission is to tell a factual story to dispel false narratives and myths regarding St. Louis jazz history. Owsley also uses the book to delineate the factors that affected the evolution of jazz in the Gateway City.
These factors include the influence of organized crime, river sites, segregation, civil rights, and changes in recording industry technology. One of the myths Owsley hopes to dispel is that St. Louis isn't a real jazz town. He said the city is first class when it comes to jazz.
Owsley makes the case for St. Louis with details of the city as an early 20th-century hotbed for ragtime and blues, two roots of jazz music. He notes how Miles Davis, the city's most famous jazz native, changed the course of jazz history four times during a world-renowned career.
Owsley also has kind words for Jimmy Blanton, Frank Trumbauer, Charles Creath, Clark Terry, Lester Bowie, Keyon Harrold, Hamiet Bluiett, Jeanne Kittrell and many others who have contributed to St. Louis jazz history,
"Three major myths that I address in the book are: the one about jazz coming from Mississippi and going to Chicago; the one on music on river boats being jazz; and the one about jazz being strictly African-American music," Owsley explained.
"Jazz has been an integrated form of music for many years, and Americans of all races have contributed to it," Owsley noted. "And jazz wouldn't have come into existence if our American 'invent as you go' ethic wasn't always in play."